Friday's concert features Toronto-based artist Mira Martin-Gray, whose work plumbs the soundscapes immanent to the mixing board; Oakland-based guitarist Zachary James Watkins, whose compositions and improvisations converge upon physical resonance; and Montréal duo Sound of the Mountain with Japanese improvisers Tetuzi Akiyama and Toshimaru Nakamura, all four of whom share an affinity for mixing acoustic and electric elements and challenging the physical possibilities of their materials.
MIRA MARTIN-GRAY (CA)
Mira Martin-Gray is an improviser and reluctant composer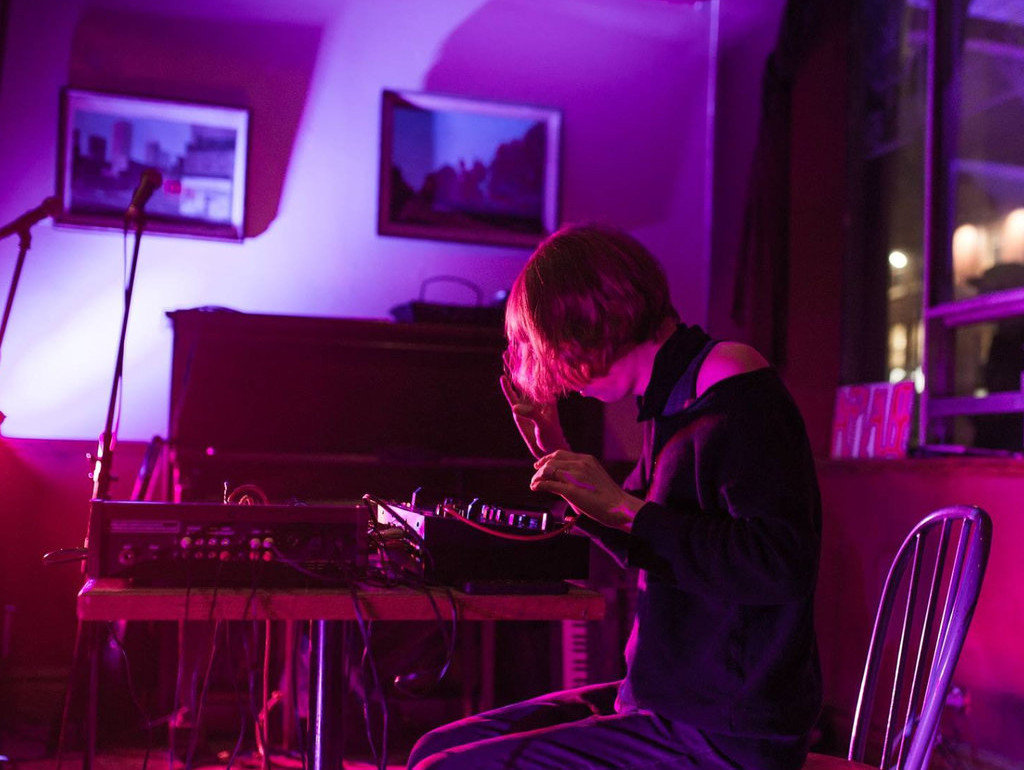 preoccupied by feedback, probing the intersections between noise and melody, drone and rhythm, indeterminacy and control. Reclaiming undesirable sounds, she wields the emotionally expressive power of abstract music to counter dominant cultures of (un)desirability. A multi-instrumentalist, disability led her to find means of making music accessibly.
ZACHARY JAMES WATKINS (US)
Zachary James Watkins studied composition with Janice Giteck, Jarrad Powell,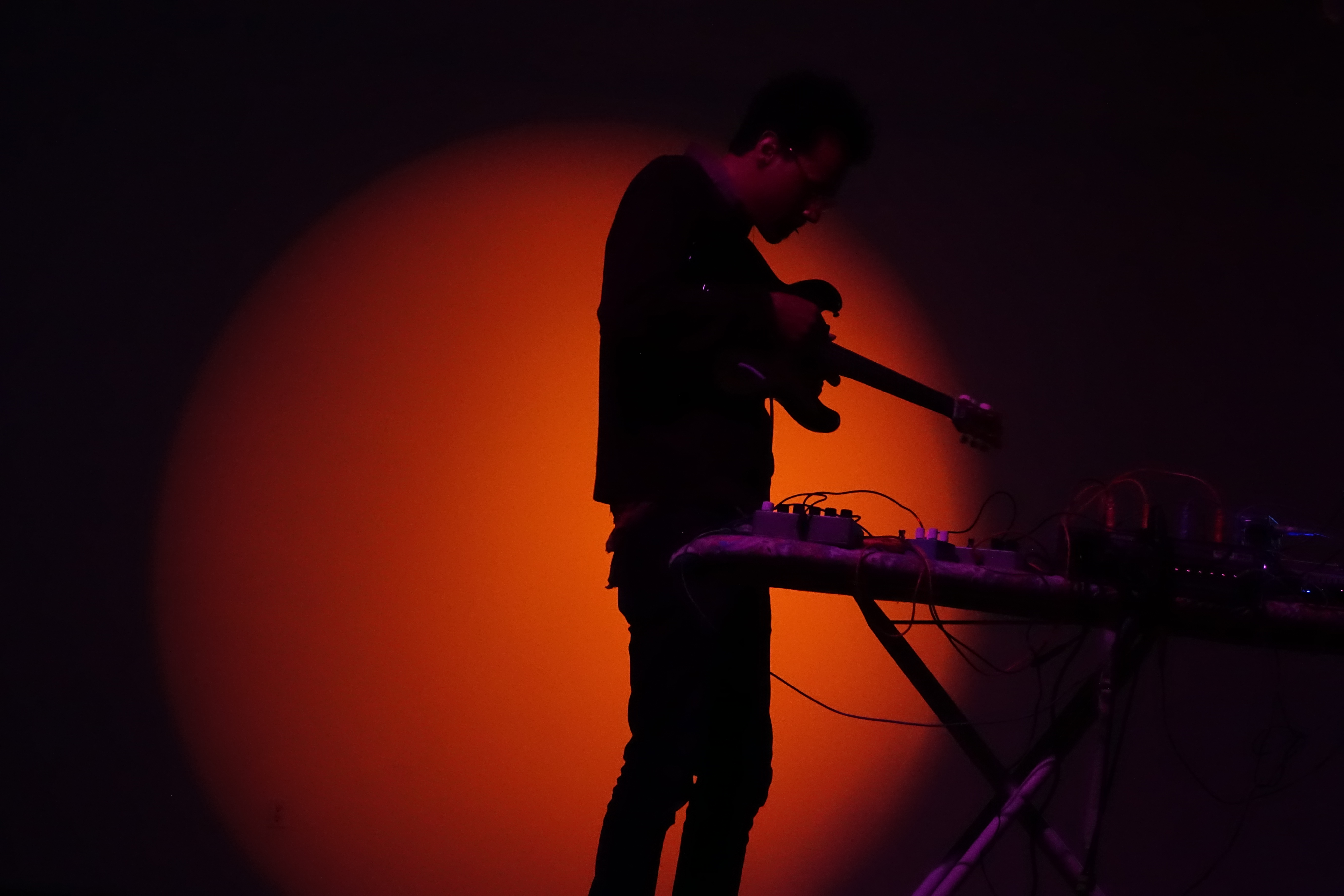 Robin Holcomb and Jovino Santos Neto at Cornish College. In 2006, Zachary received an MFA in Electronic Music and Recording Media from Mills College where he studied with Chris Brown, Fred Frith, Alvin Curran and Pauline Oliveros. Zachary has performed in numerous festivals across the United States, Mexico and Europe and his band Black Spirituals opened for pionering drone metal band Earth during their 2015 European tour. In 2008, Zachary premiered a new multi-media work entitled Country Western as part of the Meridian Gallery's Composers in Performance Series that received grants from the The American Music Center and The Foundation for Contemporary Arts. Zachary has been an artist in resident at the Espy Foundation, Djerassi and the Headlands Center for The Arts.
SOUND OF THE MOUNTAIN (CA) with TETUZI AKIYAMA (JP) and TOSHIMARU NAKAMURA (JP)
Montréal-based Sound of the Mountain (Elizabeth Millar,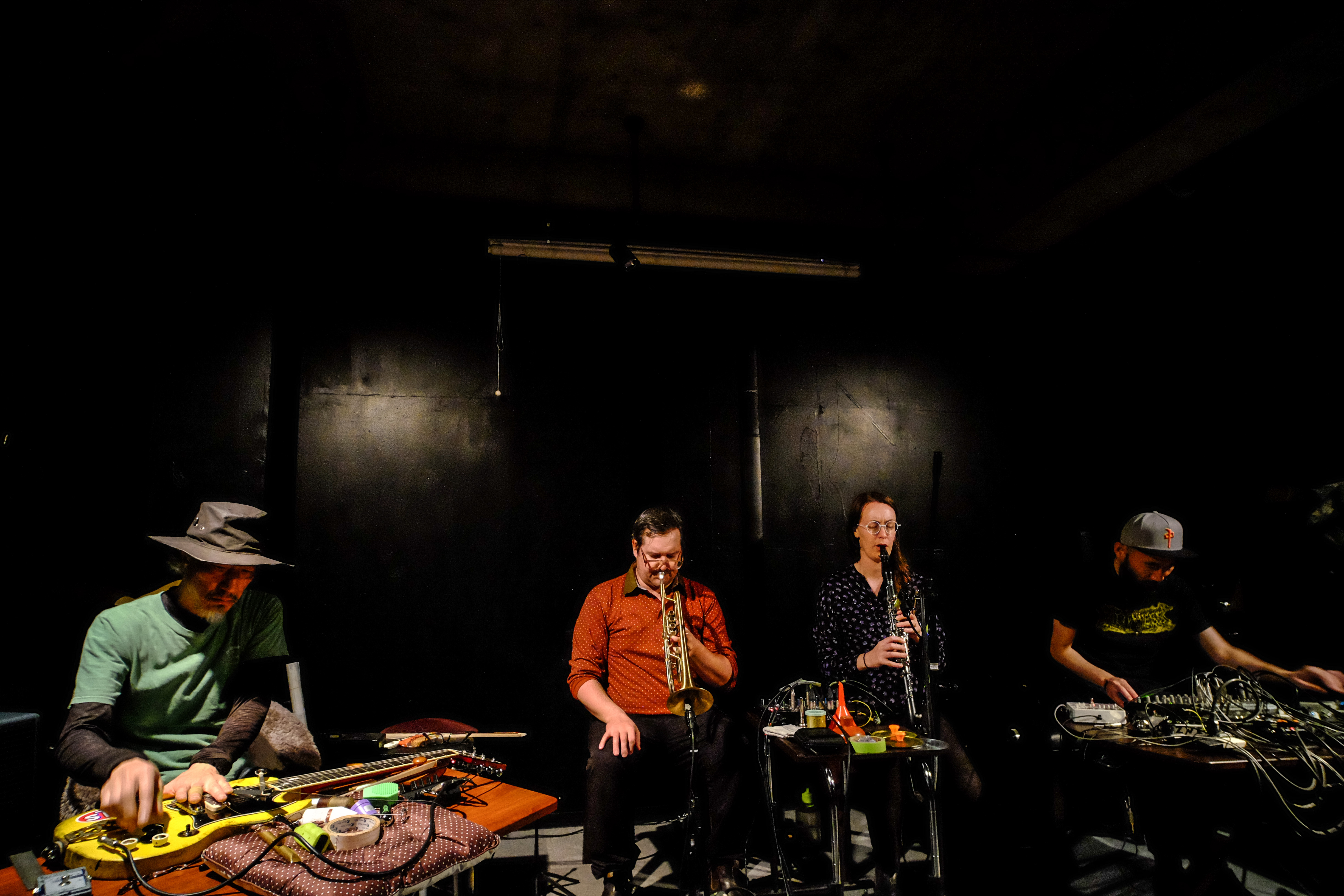 amplified clarinet, and Craig Pedersen, amplified trumpet) met Japanese improvising musicians Tetuzi Akiyama (guitar) and Toshimaru Nakamura (no-input mixing board) in Tokyo in August 2017. Several concerts and a recording session at the legendary GOK studio in Kichijoji provided a foundation for this collaborative effort, focusing on the possibilities of form and interaction inherent in improvised music. In October 2019 they embark on a Canadian tour for the release of their recording amplified clarinet and trumpet, guitars, nimb on Mystery & Wonder Records. Sound of the Mountain acknowledges the support of the Canada Council for the Arts.