Zev Asher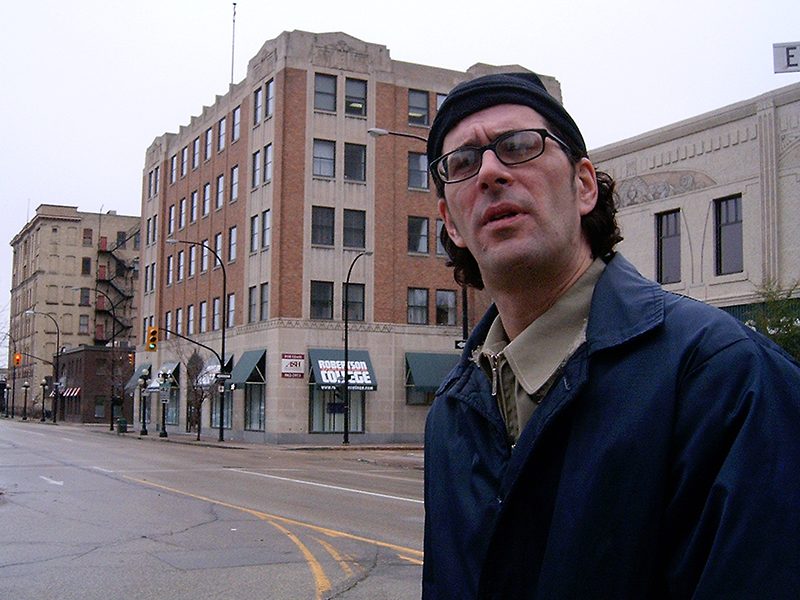 Zev Asher 
(1963-2013) was a Montreal-born documentary filmmaker and experimental/noise musician.
A founding partner of Sub Versive Media Arts, Zev's first documentary, RAT ART: Croatian Independents (1997), explored the impact of the Yugoslav civil war on Croatian artists. Over the years he explored a variety of fascinating, subversive and challenging themes through films that include; What About Me: The Rise of the Nihilist Spasm Band (2000), Casuistry: The Art of Killing A Cat (2004), Mission Holiday (2006), Aqua Alta (2007), and a documentary on the noise band Torturing Nurse and changing mores in China, called Subcultural Revolution: Shanghai (2008/10).
In his parallel musical career, Zev collaborated with Tim Olive and Sam Lohman in the 1990s band Nimrod. He later went on to develop the pioneering noise and multimedia performance group Roughage that included collaborations with other artists including Willy Le Maitre and Eric Vasseur and toured worldwide. Zev / Roughage also collaborated with bands including Flying Testicle, Bustmonster, the Sleazy Listeners and Starlet Fever.
After his death, the Globe and Mail featured an obituary on Zev which commented "Countless tributes acknowledged him as a pioneer in the noise music scene, and as a unique documentary voice".
Photo by Jen Morris
Irene Bindi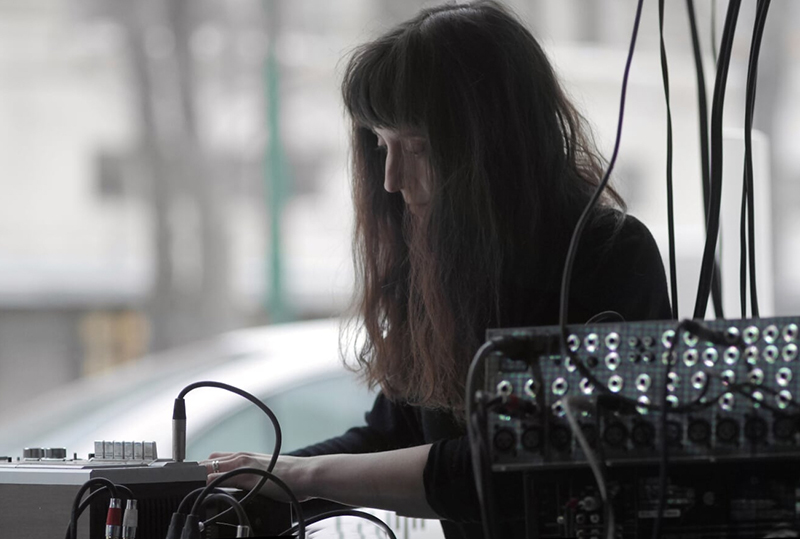 Irene Bindi
(b. Ontario) is a Winnipeg-based artist who works in sound and collage. She recently completed a residency at Le Caselle, Italy, and has exhibited, performed and screened at various galleries, festivals and venues across Canada and the US. She has previously performed sound as part of Blind Squab and noise duo Double Hook. She holds an MA in Film Studies from York University. Her sound and visual art practices are shaped by experimental film and film materialism.
Photo by Robert Szkolnicki
http://planetgoatsucker.blogspot.ca/
Henning Christiansen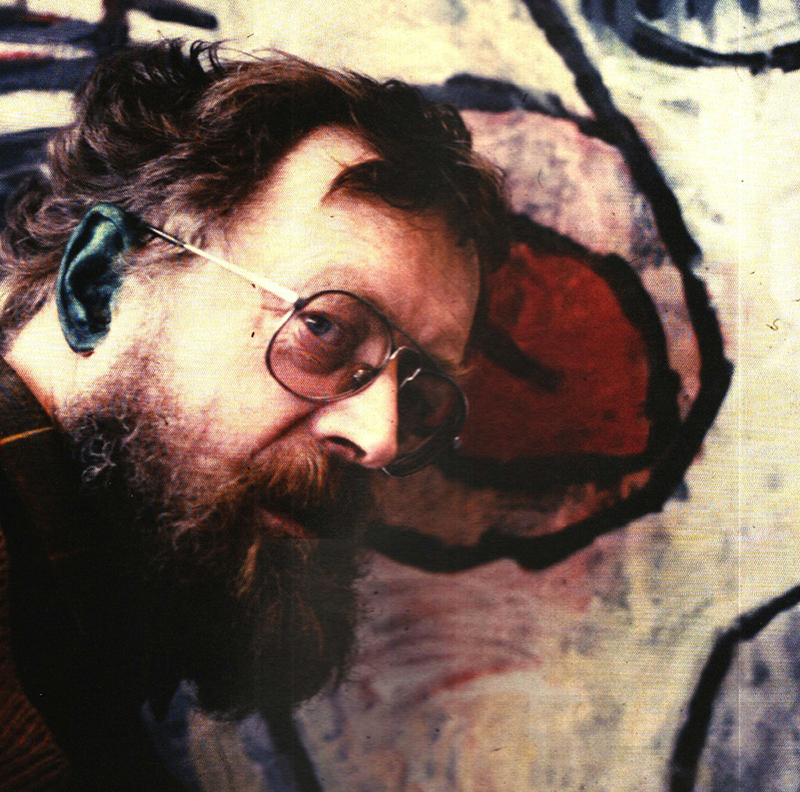 Henning Christiansen 
(May 28, 1932, 
Copenhagen
 – December 10, 2008) was a Danish composer and an active member of the 
Fluxus
-movement. He collaborated with artists such as 
Joseph Beuys
, 
Nam June Paik
, 
Bazon Brock
 and 
Wolf Vostell
 as well as with his wife 
Ursula Reuter Christiansen
.
His overall goal was to work collaboratively and to trespass conventional boundaries. He resented the idea of an isolated artistic genius and his entire production can be seen as a subsequent and vibrant example of praxis in a constant flux. He believed in the need to trespass conventional boundaries between artistic disciplines. This is visible from his engagement in Fluxus, over numerous collaborative performances to his position as a professor at the Art Academy in Hamburg (Hochschule für Bildende Künste – HfBK).
"You must listen to nature," Henning Christiansen said and then painted his one ear green. He also painted stones and violins green amongst other things and invented the term "Musik als grün" (Music as green).
Christiansen lived almost 40 years on the Danish Island Møn. He presented a retrospective exhibition in Copenhagen and participated in the music festival Wundergrund shortly before his death.
Aston Coles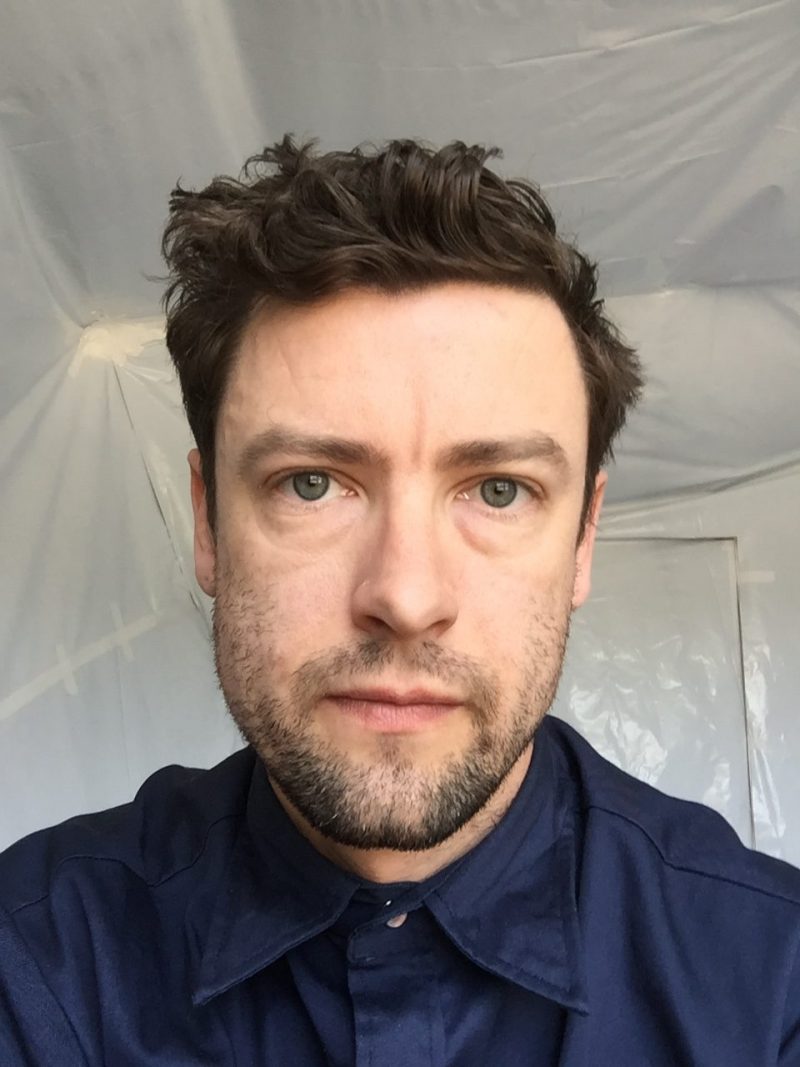 Aston Coles is an interdisciplinary artist based in Winnipeg working largely with sound, video, and performance. Coles' practice often explores the physical object within his performance spaces and the relationships between viewer, space, and object. His work has been performed and exhibited extensively, recently including Moon Rehearsal Tape, Plug In ICA, Winnipeg; At the corner, Platform Centre for Photographic and Digital Arts, Winnipeg; The Wind Men are Coming, Ace Art Inc., Winnipeg; and Exile Off Main Street, Lewyc Institute of Contemporary Art, Winnipeg. Coles has performed in collaborations Blind Squab and Double Hook and performs solo noise as Single White Female.
Graham Lambkin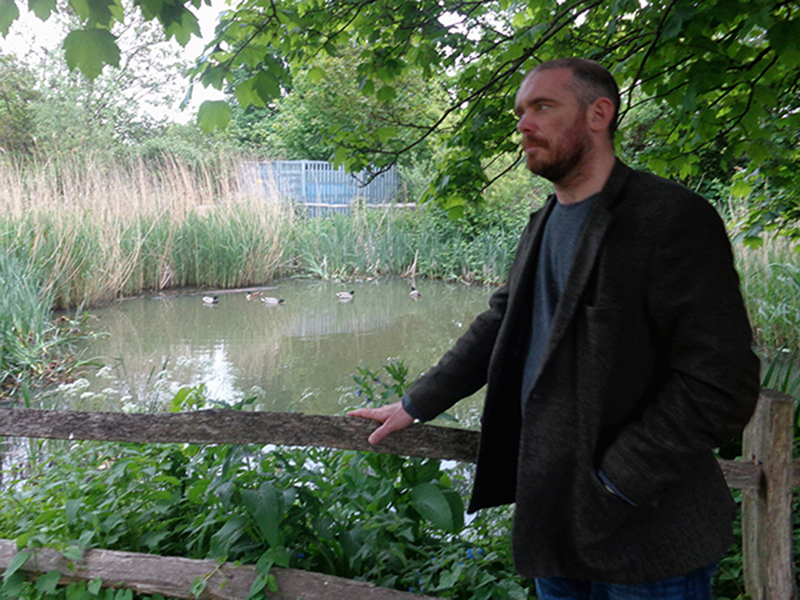 Graham Lambkin
(b.1973, Dover, England) is a multidisciplinary/multi-media artist and publisher whose work embraces audio, visual and text-based concerns. Lambkin first came to prominence in the early 90′s through the formation of his music group The Shadow Ring, which fused a D.I.Y. post-punk aesthetic with folk music, cracked electronics, and surreal wordplay, to create a unique hybrid sound that set it apart from its peers, and continues to exert an influence today. After the dissolution of The Shadow Ring, Lambkin embarked on a series of striking and highly original solo releases, including the critically acclaimed
Salmon Run
,
Amateur Doubles
, and
Community
. Taken as a group, these recordings explored concepts of plunderphonics, 'borrowed' musics and listening spaces. They entail a strange sonic ethnography of domestic life, incorporating field recordings, musical appropriations, and electronic interventions into these audio shards of reality. The fabric of daily life and its environmental sound worlds are rendered remote and disjunctive, resulting in both cluttered and desolate soundtracks of existence that are seemingly aleatory and eerily absorbing in their effects.
A similar spirit of this collision between the familiar and the uncanny informs Lambkin's spoken word/text based performances and publications. The prosaic facets of life yield to mordant, dream-like reflections. A delivery of calm uninflected voicing contributes to this seamless passage between the banal and the bizarre that inhabit these spoken word events. Lambkin has performed these works internationally at such venues as The Kitchen, NYC, The Sibelius Museum, Finland, Issue Project Room, NYC, Fylkingen, Sweden, CALarts, CA, and Cafe OTO, London, and has seen three volumes of written work published to date.
Lambkin's visual art explores the metamorphic properties of the watercolor/drawing medium in which the abstract and the figurative (or more precisely, the creaturely) are perpetually shape shifting, thereby undermining the expected categories of image content. Here the fantastical quality of his visual idiom, and the teeming quasi-abstract landscapes that emerge, strike a marvelous balance between the malevolent and the enticing. These works have been shown at AVA Gallery, NYC, 356 Mission Gallery, LA, and Kunstlerhaus, Stuttgart, and have been published in four hardback volumes via Penultimate Press, London.
Lambkin has collaborated regularly on releases with; Keith Rowe, Michael Pisaro, Jason Lescalleet and Joe McPhee and has also collaborated live with Moniek Darge, Françoise Vanhecke, Taku Unami, Vanessa Rossetto, C Spencer Yeh, Takahiro Kawaguchi, Mark Harwood, Gabi Losoncy, James Rushford and Áine O'Dwyer.
In 2001 Lambkin founded the Kye record label, which to date has published over 60 audio editions. The label has proven to be one of the most searching exponents of a wide range of experimental musical content over the last decade plus.
Photo by Áine O'Dwyer
Heather Leigh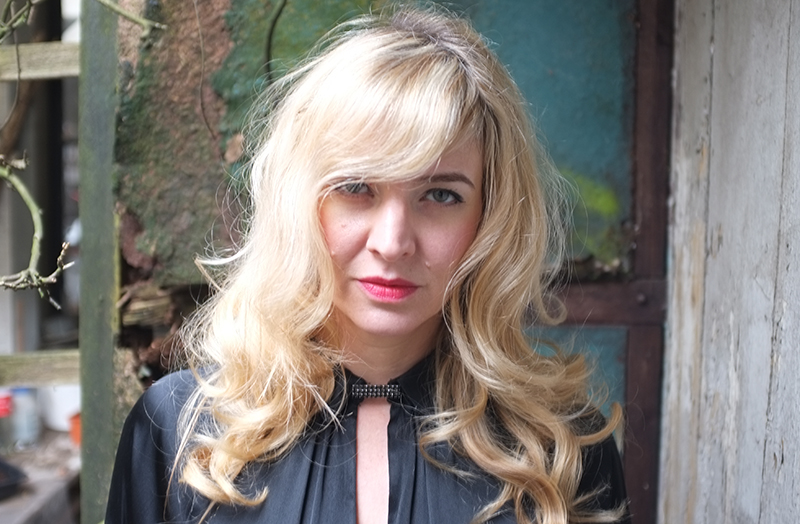 The daughter of a coal miner, weaving a trail from West Virginia to Texas and now residing in Scotland,
Heather Leigh
furthers the vast unexplored reaches of pedal steel guitar. Her playing is as physical as it is phantom, combining spontaneous compositions with a feel for the full interaction of flesh with hallucinatory power sources. With a rare combination of sensitivity and strength, Leigh's steel mainlines sanctified slide guitar and deforms it using hypnotic tone-implosions, juggling walls of bleeding amp tone with choral vocal constructs and wrenching single note ascensions. In recent years Leigh has been touring the world extensively as a solo artist following the release of her studio album, 'I Abused Animal' on Ideologic Organ/Editions Mego and in BRÖTZMANN/LEIGH, a duo with Peter Brötzmann, who have just released their second album, 'Sex Tape' on Trost. She's currently working on a new solo LP for Editions Mego.
"Every aspect of her playing feels spiritually possessed, intently zoomed in on a single emotional target that Leigh hits repeatedly, backing her dexterous vocals with simple instrumental figures. The way her patient songs sound like both far-reaching experiments and devout hymns has little parallel…Leigh's music has a power all its own." Pitchfork
"…she seems to be inventing new song forms, or perhaps it's just that she's unconcerned about loyalty to any song form." The New York Times
Photo by Peter Brotzmann
Annea Lockwood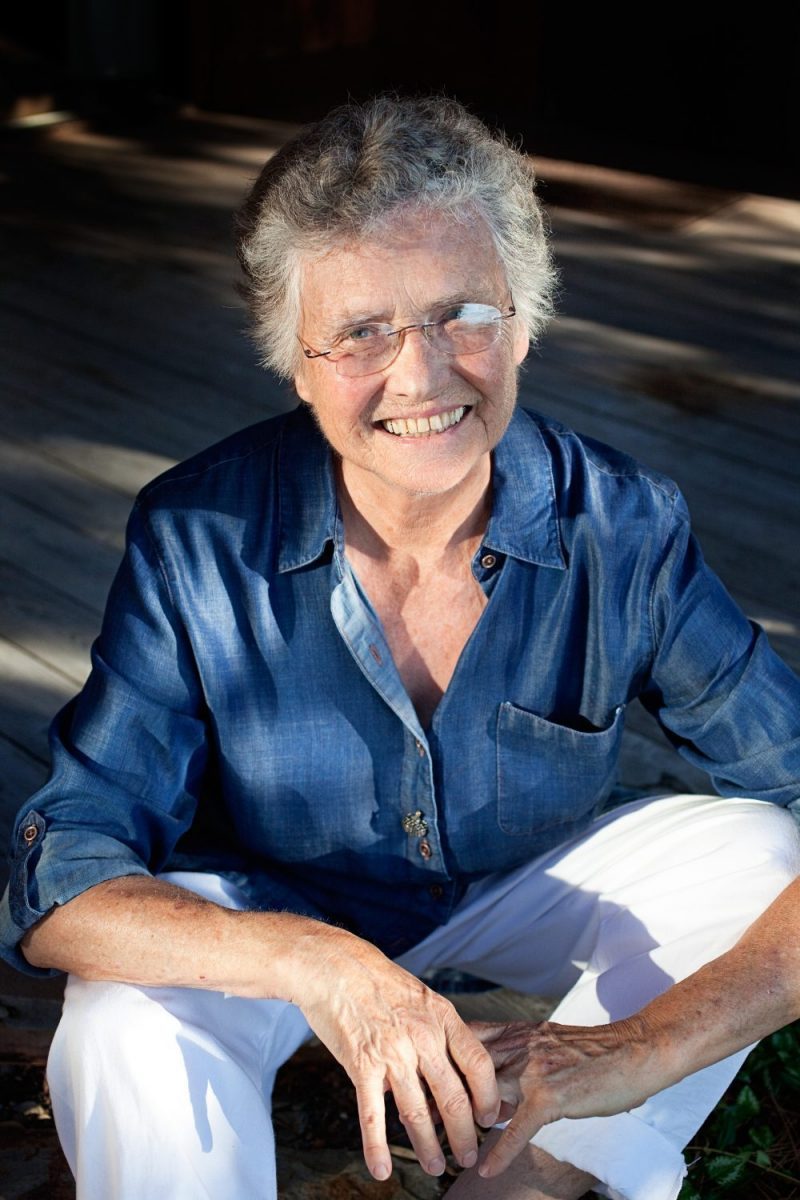 Born in New Zealand in 1939 and living in the US since 1973,
Annea Lockwood
is known for her explorations of the rich world of natural acoustic sounds and environments, in works ranging from sound art and installations, through text-sound and performance art to concert music. Her music has been performed in many venues and festivals including: the Possibility of Action exhibition at MACBA Barcelona, De Ijsbreker, the Other Minds Festival-San Francisco, the Walker Art Center, the American Century: 1950 – 2000 exhibition at the Whitney Museum, the Los Angeles County Museum, Queen Elizabeth Hall, the Westdeutscher Rundfunk, CNMAT Berkeley, the Asia-Pacific Festival, Donaufest 2006 Ulm, the Donau Festival Krems, the 7th Totally Huge New Music Festival Perth, Ear To The Earth Festival – New York and Sonic Acts XIII.
Her sound installation, A Sound Map of the Danube, has been presented in Germany, Austria and the USA. This is a surround 'sound map' of the entire Danube River, incorporating a wide variety of water, animal and underwater insect sounds, rocks from the riverbed and the voices of those whose lives are intimately connected to the river. Other recent projects include Ceci n'est pas un piano, for piano, video and electronics commissioned by Jennifer Hymer; Jitterbug, commissioned by the Merce Cunningham Dance Company, a six channel soundscape with two improvising musicians; and In Our Name, a collaboration with Thomas Buckner based on poems by prisoners in Guantánamo. She was a recipient of the 2007 Henry Cowell Award. Her music has been issued on CD and online on the Lovely Music, Ambitus, EM, XI, Rattle, Lorelt, and Pogus labels.
Photo by Nicole Tavenner
Junko Hiroshige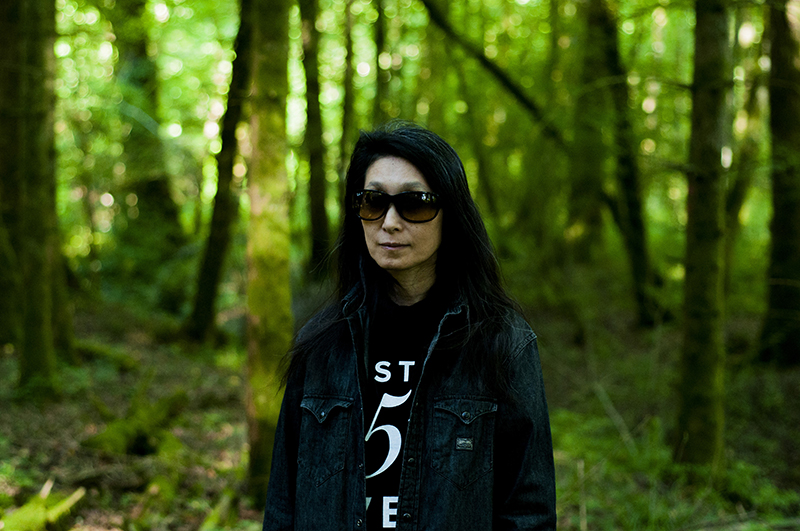 Junko Hiroshige
has performed & released a multitude of albums with Japanese noise group
Hijokaiden
as a vocalist since 1982. She is known for her powerful, relentless, and confrontational voice. The uniqueness of her voice has gained increasing Western attention, and Junko has been involved in a number of recent collaborations with musicians from outside the Japanese noise scene.
Junko has collaborated and performed with guitarist Michael Henritzi (FR), Lea Cummings (UK), power electronics group Sutcliffe Jugend (UK) and improvising Basque artist Mattin.
Photo by Loup Godé
Joe McPhee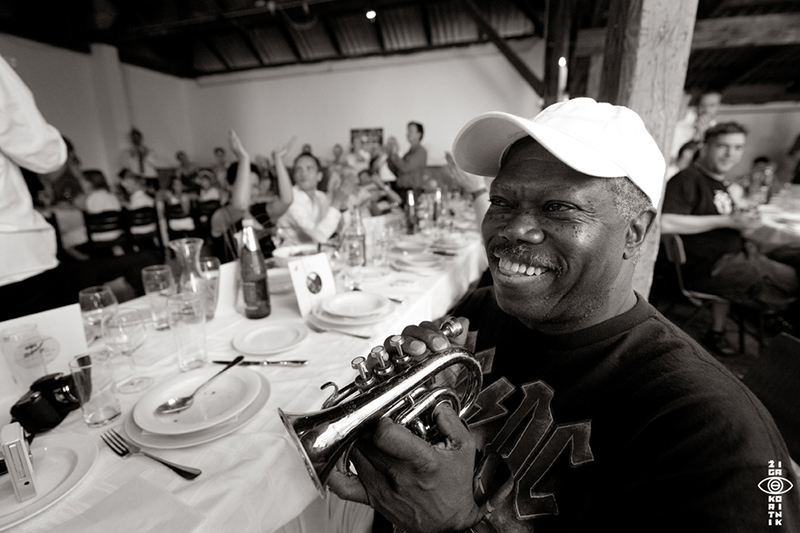 Since his emergence on the creative jazz and new music scene in the late '60s and early '70s,
Joe McPhee
has been a deeply emotional composer, improviser, and multi-instrumentalist, as well as a thoughtful conceptualist and theoretician. He began playing trumpet at age eight and in 1964 and 1965 he was a member of the 3
rd
 Infantry Division Band, stationed in Wurzburg, Germany.   
In 1969, his first recordings as leader appeared on the CJR label, co-founded with painter Craig Johnson. These include the now legendary underground free jazz classic Nation Time, a tribute to poet/author Amiri Baraka and recorded at Vassar College, in concert at Chicago Hall. From 1969 to 1971 he was a member of the Vassar faculty in the Black Studies program, presenting a course titled Revolution in Sound.
Joe McPhee holds the distinction of having two record labels created specifically to document his music. Hat Hut Records of Switzerland, which began in 1975 with the release of Black Magicman, a follow up/continuation of the Chicago Hall concert. Today, Joe continues to follow his muse in concerts and recording internationally as well as here in the US.  
Photo by Ziga Koritnik
The Nihilist Spasm Band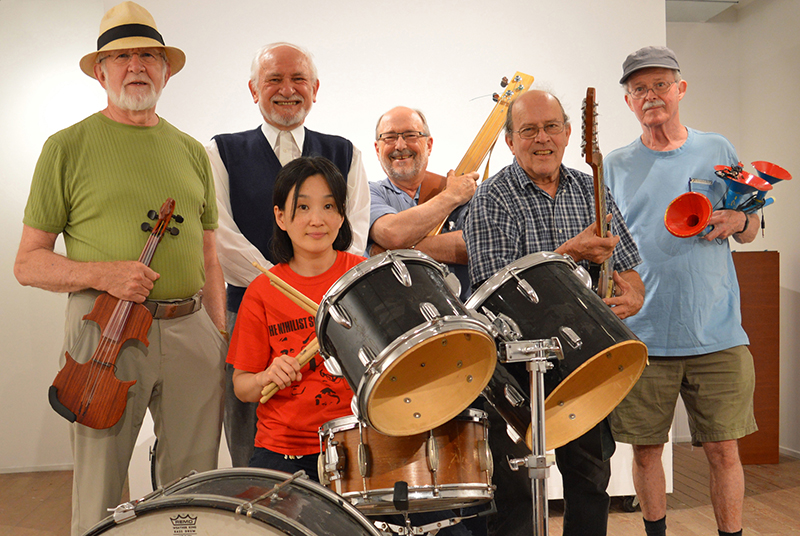 The Nihilist Spasm Band
was formed in 1965 in London, Ontario, initially to improvise a sound track for the silent film No Movie by band co-founder Greg Curnoe. It quickly took on a life of its own with weekly performances in artists' studios, then in downtown bars, and eventually the Forest City Gallery, an artist run space, where they play weekly to the present day. Using the structure of a jazz band…, string bass, guitar and violin-like instruments, wind instruments in the form of amplified kazoos, drums, and vocalizations, and the method of free improvisation outside of jazz or other strictures, they gradually evolved their unique extra musical style. From the "Spasm band" tradition, they built and modified their own instruments, allowing them to produce an entirely unique sound. In 1996 the Chicago Reader labelled them "ostensibly the world's first noise band".
Throughout its long history the band has played regularly in various venues in Ontario and Quebec. Their recordings in the 1960's, '70's and 80's on Allied and Music Gallery, Toronto, Chimik, Montreal, and United Dairies, U.K., began to attract international attention, and in the 1990's they began to play at various venues in the United States, including New York's Knitting Factory, and they toured Japan twice. The international No Music Festival was formed around them in London, Ontario, and carried on for five outstanding editions. They produced three new cds on Japan's Alchemy label, which also re-released all of their previous recordings. In 2004 the Spasm Band toured Europe for the first time since 1969, and since then, they have played in Leeds, Paris, Hasselt, Rotterdam, Amsterdam, the Hague, Cologne, Berlin, Krems, Wroclaw, Geneva, Mulhouse, Metz, Nancy, Montreuil, Prague, Brno, Angers, Le Havre, Metz, and Nice.
As of 2017 the Nihilist Spasm Band are:
John Boyle, electric kazoo, thumb piano, ring modulator, drums
John Clement, 3 1/2 string electric bass
Bill Exley, vocals, casserole
Murray Favro, guitar
Aya Onishi, electric kazoo, drums
Art Pratten, Pratt-a-various, waterpipe
Past members, Greg Curnoe, Hugh McIntyre, Archie Leitch
Photo by Bob Mackenzie
James Rushford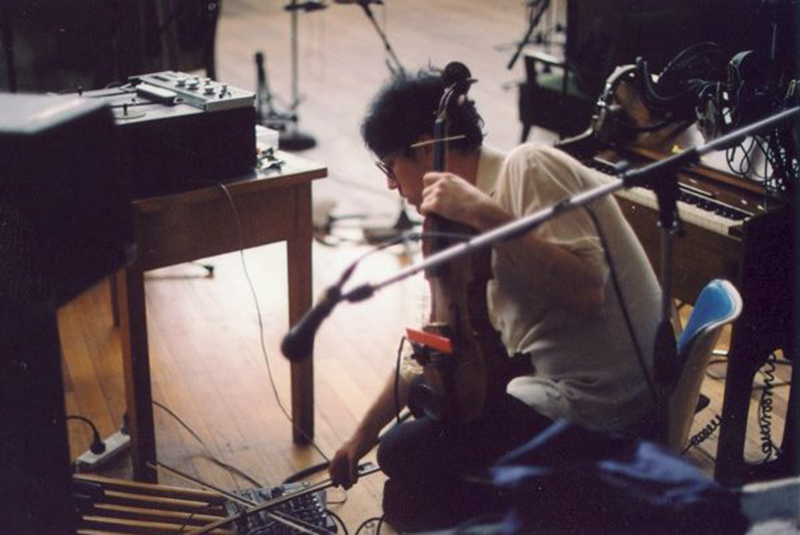 James Rushford
is an Australian composer-performer, whose work is drawn from a familiarity with specific concrète, improvised, avant-garde and collagist languages. Currently, his work deals with the aesthetic concept of musical shadow. 
As a composer, James has been commissioned by the BBC Scottish Symphony Orchestra (Glasgow), Melbourne Symphony Orchestra, Ensemble Neon (Oslo), Speak Percussion (Melbourne), Ensemble Vortex (Geneva), Ensemble Offspring (Sydney), Decibel (Perth), Melbourne International Arts Festival (2006/2008), Norway Ultima Festival (2011), Unsound Festival (New York 2014) and Liquid Architecture Festival (2010).
As a performer, he has presented work at various esteemed venues around the world and at International festivals such as Only Connect (Oslo), Now Now (2011/2012), Adelaide Festival (2014), Bendigo International Festival of Exploratory Music (2013/2014), Melbourne International Jazz Festival (2011) and the Tectonics Festival (Adelaide 2014, New York 2015, Tel Aviv 2015). He has performed live with the Krakow Sinfonietta, Australian Art Orchestra, Michel Pisaro, David Behrman and Jon Rose.
Rushford has collaborative projects with Joe Talia, Golden Fur (w/ Samuel Dunscombe & Judith Hamann), Ora Clementi (w/ crys cole), Oren Ambarchi, Klaus Lang, Kassel Jaeger, Graham Lambkin, Francis Plagne, Tashi Wada, visual artist Michael Salerno and writer Dennis Cooper. His music has been published by Pogus (US), Prisma (Norway), Bocian (Poland), Penultimate Press (UK), Black Truffle (AUS) and KYE (US). He holds a Doctor of Musical Arts from the California Institute of the Arts.
Kelly Ruth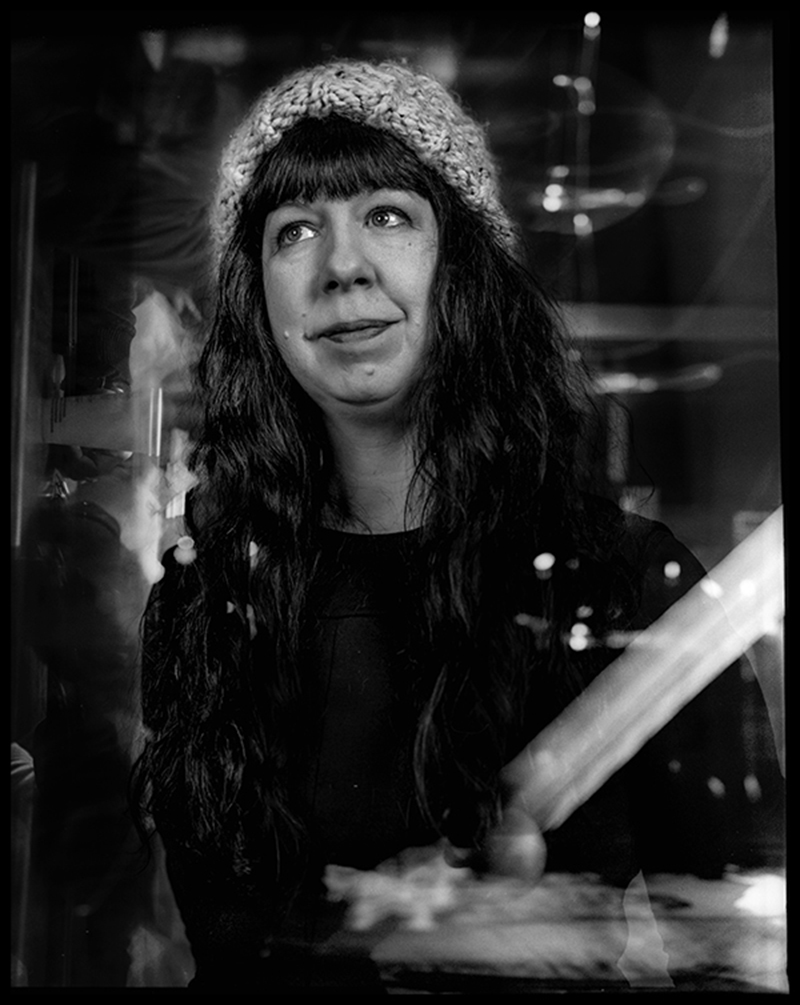 Kelly Ruth
is a Textile/New Media artist who has been activating her textiles and tools through using electronics, sound, and integrating microcontrollers into the foundations of her woven cloth. She has created several bodies of work using fibre, dyeing with plants and weaving, recognizing these as early technologies and ethnographic relationships that humans have had with the land. In her work she is primarily concerned with the interplay between class, economics and ecology. In her live sound performances she uses contact microphones on her weaving loom collecting and manipulating the sounds through pedals and effects. Kelly has a background as a textile dyer/painter for dance, theatre and film companies across Canada. She is also a garment industry activist and models her manufacturing ideals through running her small business as an artisan garment and woven jewelry designer. She is a recent graduate of the Foundation Mentorship Program at Mentoring Artists For Women's Art, a recipient of Video Pool's New Artist in New Media Arts fund, and has been awarded several grants from the Winnipeg Arts Council and Manitoba Arts Council.
Tetsuya Umeda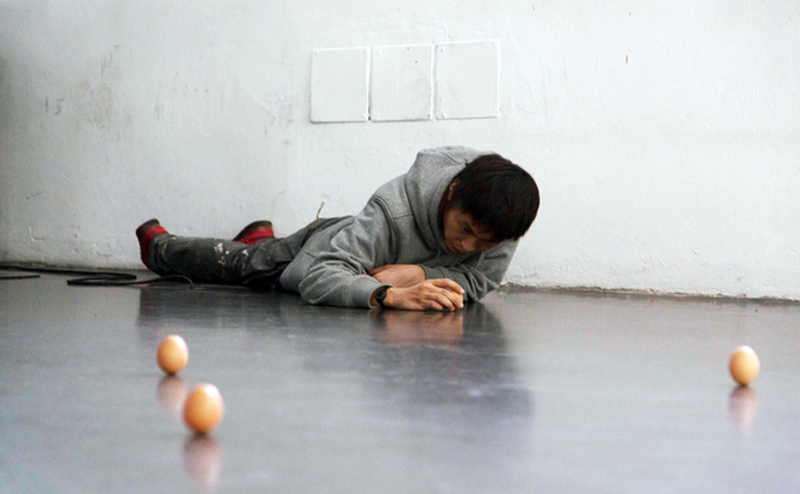 Tetsuya Umeda
(b.1980), one of the leading artists working with the direct relationship between sound installation and performance, is based in Osaka, Japan. Umeda employs minimal electronic means to produce sound from everyday objects, such as balloons, fans, tin cans and dog whistles, in a transparent process that takes place before the viewers' eyes. His self-created sound tools retain their particular histories and operate by reflecting the surrounding conditions of the space: temperature, shape, airflow, people's motion. The resulting effect is that of an experimental sound laboratory that exposes viewers – as both witnesses and partners – to the entire process of sound production, and to the surprising discoveries that ensue during each unique event.
He has presented performances throughout Japan and Europe as well as in UK, Singapore, Korea, Thailand, Australia, Iceland and the USA. He has exhibited his work widely with group exhibitions of note at the Moscow and Haifa Museum of Art, Israel (2012); Son et Lumière, et sagesse profonde, 21st Century Museum of Contemporary Art, Kanazawa (2012-2013) and Simple Interactions. Sound Art from Japan, Roskilde Museum (2011). His recent solo exhibitions include SCIENCE DE LA SUPERSTITION, Les Instants Chavirés,Montreuil (2015); 0 sai (age 0), Breaker Project, Osaka (2014) and Hotel New Osorezan, Ota Fine Arts, Singapore (2013) and See, Look at Observed what Watching is, PICA/ Portland Institute for Contemporary Art, USA (2016).