Moriés
Chloe Alexandra Thompson (CA) and Matt Henderson (US)
October 17 – November 22
Poolside Gallery, Video Pool Media Arts Centre, 221-100 Arthur Street, 2nd Floor
Free | Wednesday–Saturday 12:00–5:00 PM
Moirés is a so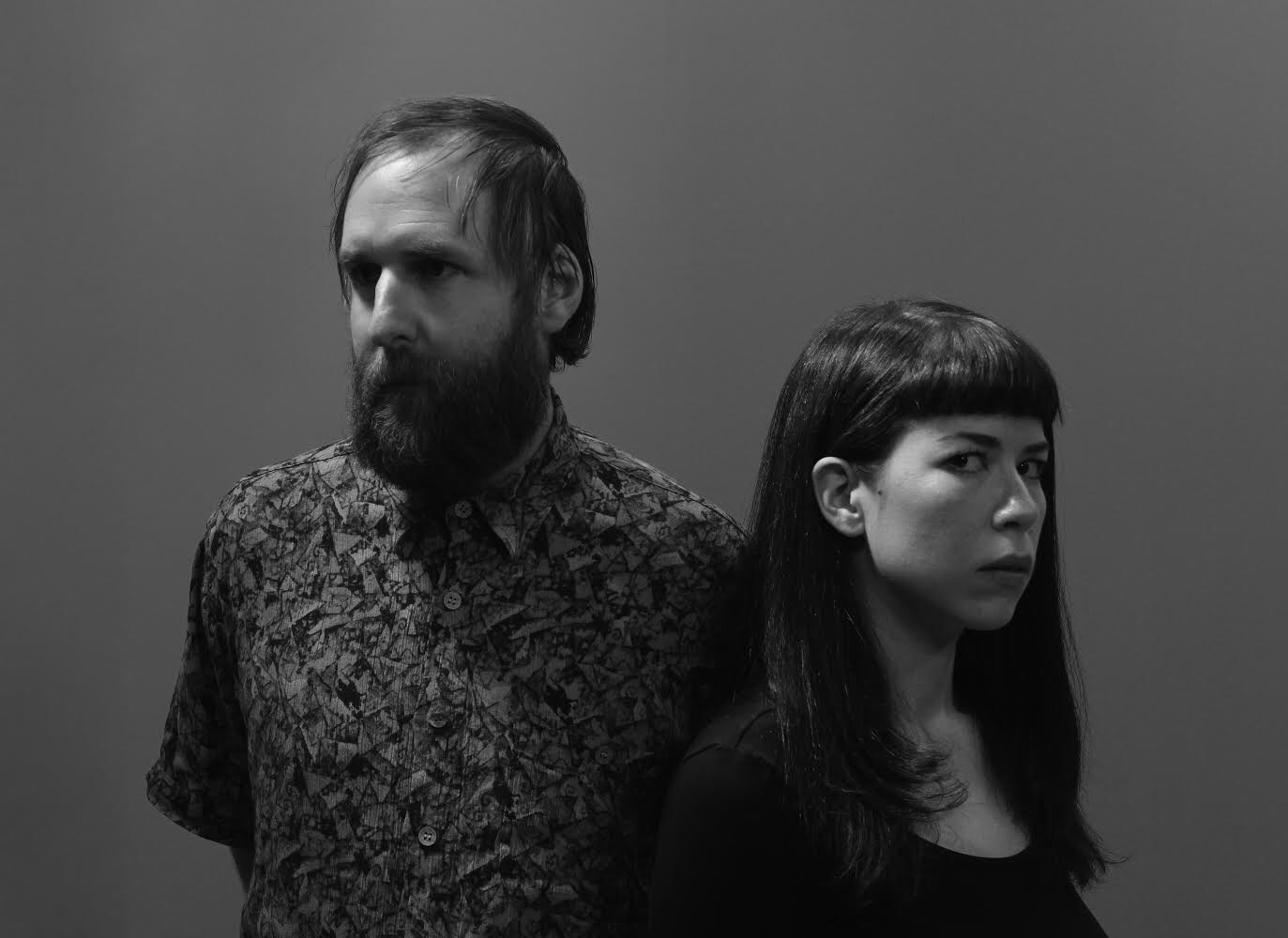 und-reactive audio-visual environment by Canadian sound artist Chloe Alexandra Thompson and Portland-based multimedia artist Matt Henderson. Thompson's multi-channel sound spatialization meets Henderson's immersive, live-rendered 3D visual landscapes in this engrossing exploration of interference patterns in sound and vision.
Presented in partnership with Video Pool Media Arts Centre.
Chloe Alexandra Thompson composes works of sonic minimalism that envelope listeners into a state of equilibrium and fill rooms with discrete frequencies—a spatial sound art composed using audio programming software, and her own voice. Focused on live performance and spatial intervention, Thompson engineers multi-channel interplay of psycho-acoustics, live processed field recordings, and isolated frequencies to produce felt effects on the body. Fascinated by digital technology's seemingly endless possibilities for sound experimentation, Thompson routinely collaborates with other artists to explore new avenues for electronic creation. Thompson is formerly the Director of Technology at Portland media arts center Open Signal; presently she is a sound designer working with various artists focused on creating atmospheric environments through manipulation of source and space. She is working with wave field synthesis as an associate of sound designer Bobby McElver.
Matt Henderson melds installation art, music production, film, performance art and virtual reality in his work. He founded DIY performance venue Xhurch, an integral part of Portland's experimental art-music community, co-directed the M.A.S.S. music and performance series and founded artist-run Portland Immersive Media Group and multimedia environment Liminal Passage to explore the creative potential of virtual reality and other experiential art forms. Henderson is developing an Immersive Media program at Portland media arts centre Open Signal and teaches about Virtual and Augmented Realities at Portland Community College's STEAM Spaces.
untitled (memory)
MARIANA MUÑOZ GOMEZ (CA)
September 13 – October 24
Parlour Coffee, 468 Main Street
Free | Monday–Friday 7:00 AM–5:00 PM Saturday 9:00-5:00PM
In this untitled series, the artist re-interprets visuals rooted in place and movement to create evocative snapshots. The images are manipulated through a process of translation, from digital photographs to screen prints to digital prints. The finished products are studies of personal memories and reveries. 
Presented in partnership with Parlour Coffee.
Mariana Muñoz Gomez is an emerging artist, writer and curator based in Winnipeg on Treaty One Territory, Manitoba. Her practice is situated at the intersection of identity, place, representation and language. Her work is informed by postcolonialism, intersectional feminism, diaspora, and displacement. Mariana has exhibited in artist-run centres throughout Winnipeg with recent solo shows at PLATFORM (2019) and La Maison des artistes (2017), and nationally at 918 Bathurst as part of the Toronto CONTACT Photography Festival and at the Alberta College of Art and Design. She is a founding member of Carnation Zine and co-curates window winnipeg. Mariana completed a BFA (Honours) degree at the University of Manitoba School of Art in 2016 and is currently a graduate student in the Master of Arts in Cultural Studies program at the University of Winnipeg.