Adam Basanta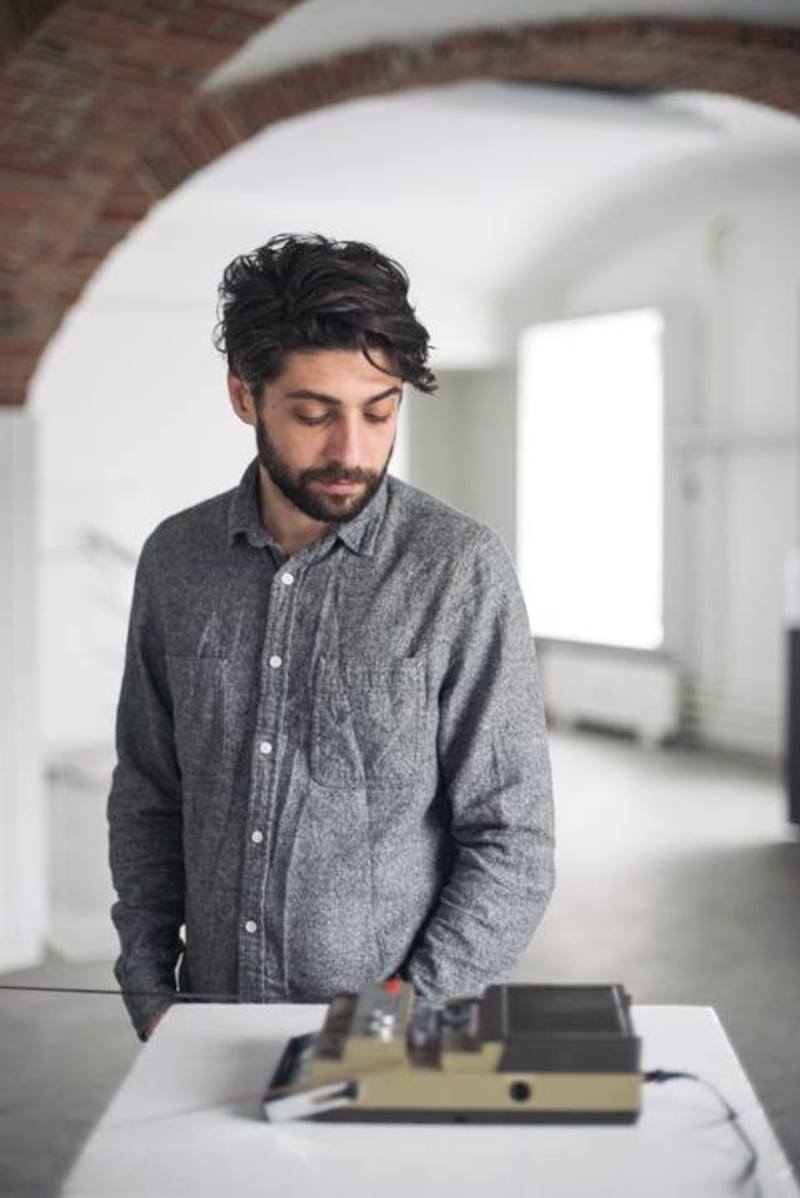 Adam Basanta (b. 1985) is a Montreal-based sound artist, composer, and performer of experimental music. His work traverses sound installations, electroacoustic and instrumental composition, site-specific interventions, and laptop performance. Across disciplines and media, he interrogates intersections between conceptual and sensorial dimensions of listening, instabilities of instrumentality, and means with which site and space can be articulated.
His sound installations have recently been presented in North America and Europe in galleries and institutions including Carroll/Fletcher Gallery (London), National Art Centre (Tokyo), American Medium Gallery (NYC), New Media Gallery (CAN), Serralves Museum (POR), Edith-Russ-Haus fur Mediakunst (GER), Vitra Design Museum (GER), Laboral (ESP), Gallery B-312 (Montreal), Fonderie Darling (Montreal), Titanik Gallery (FIN), The Center for Contemporary Arts Santa Fe (USA), and BIAN 2014 Digital Art Bienale (Montreal). His installations have been awarded in the Prix Ars Electronica 2013 (honourable mention, Hybrid Art category), the 2014 Edith-Russ-Haus Awards for Emerging Media Artists, and the Excellence prize in the 2015 Japan Media Arts Festival. His work has been positively reviewed in publications such as Artforum, Hyperallergic, ETC Media, Neural magazine, Musicworks, Creator's Project, The New York Times, and the Wall Street Journal.
Olivia Block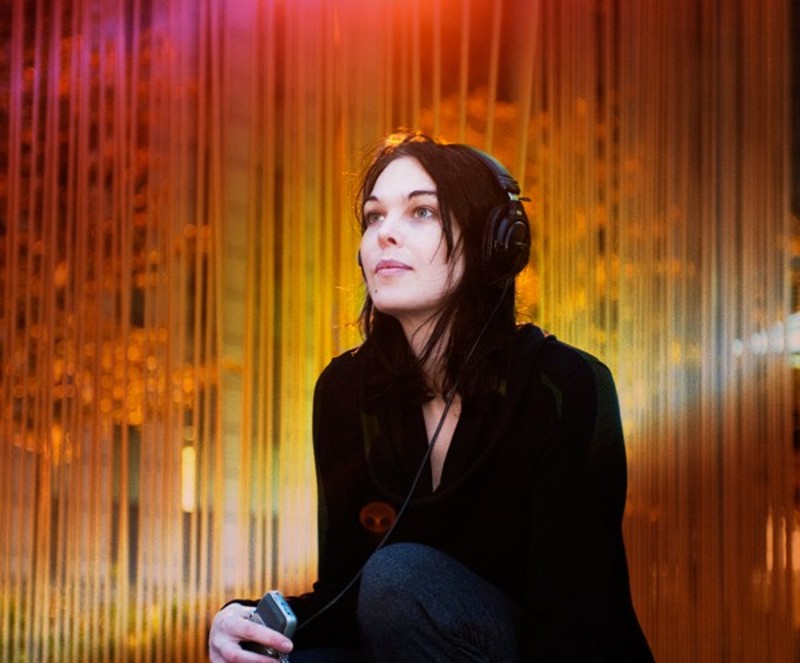 Olivia Block creates original sound compositions for concerts, site-specific multi-speaker installations, live cinema, and performance. Her compositions include field recordings, chamber instruments and electronic textures. In addition to her recorded and solo performance pieces, she creates scores for large ensemble, string quartet, and orchestra. Her solo performances include partially improvised pieces for inside piano, electronics, and amplified objects. Block has performed, premiered and exhibited her work throughout Europe, America, and Japan in tours in festivals including Incubate (Tilburg), Festival del Bosque Germinal (Mexico City), Sonic Light (Amsterdam), Kontraste (Krems), Dissonanze (Rome), Archipel (Geneva) Angelica (Bologna), Sunoni per il Popolo (Montreal), and many others. Additionally, she has presented work at the ICA (London), MCA (Chicago), La Biennale di Venezia 52nd International Festival of Contemporary Music, and The Kitchen, Experimental Intermedia and ISSUE Project Room (NYC).
Jim Denley
Jim Denley (b. Jan 22, 1957, Australia) Wind instruments and electronics are core elements of his musical output. An emphasis on spontaneity, site-specific work and collaboration has been central to his work. He sees no clear distinctions between his roles as instrumentalist, improviser and composer.
In 1983 he studied in Tokyo with shakuhachi master Yamaguchi Goro.
Collaborations, his ABC radio feature won the Prix Italia in 1989. His interest in radio continued with many ABC features over the next two decades. In 1990 Denley was a member of Derek Bailey's Company for a week of concerts in London. Derek also included a paragraph of Jim's writing about solo improvisation in a revised version of his classic text Improvisation published by the British Library.
In 2006 he made a radiophonic work from recordings he made in the Budawang Mountains south west of Sydney. These recording became the CD, Through Fire, Crevice and the Hidden Valley, this CD gained an honorary mention in the Prix ARS Electronica in 08. He made Coexistence – a radio manifesto of his ideas about playing music in the Australian bush — for the ABC, from recordings from the Budawangs, in May 08. Subsequent performances at festivals in Australia have continued this focus on exploring the sonic in outdoor performances.
In August this year he travelled to the Solomon Islands to make a radio program for the ABC about their flute music. He increasingly sees his music as existing within Australian and Pacific cultural traditions, with locality having a powerful presence.
Kevin Drumm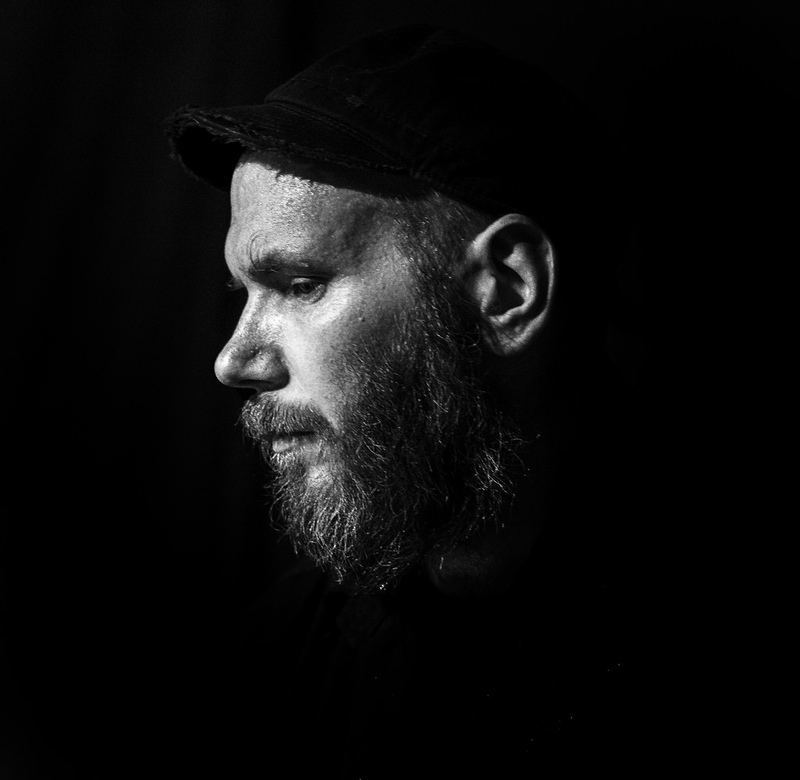 Kevin Drumm (US) emerged from Chicago's improvised music scene in the 1990's to become one of the world's pre-eminent prepared guitar players. Since then his work has expanded to include electroacoustic compositions and live electronic music made with laptop computers and analog modular synthesizers. His early recordings contain mostly sparse, quiet sounds; recent works have been more loud and dense.
Drumm has collaborated with many artists working in similar fields, including Japanese guitarist Taku Sugimoto, multi-instrumentalist and producer Jim O'Rourke, and many European improvisers such as Swedish saxophonist Mats Gustafsson German trumpeter Axel Dörner and P16.D4's Ralf Wehowsky as well as s+r alumni Jason Lescalleet, Bhob Rainey and Leif Elggren.
Marla Hlady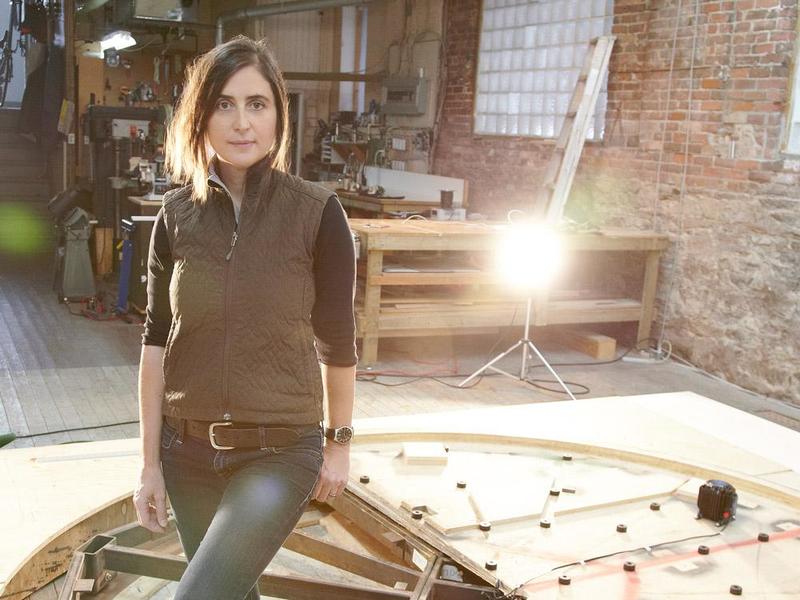 Marla Hlady (b.1965 in Edmonton, lives and works in Toronto) is a celebrated sound artist and kinetic sculptor. Her pieces deal with the nature of sound, often materializing it for viewers and reorienting their connection to everyday auditory experiences. Hlady received a BFA from the University of Victoria and an MFA from York University. She began showing in the early 1990s, eventually being included in several national and international group shows, such as 1996's "Blink" at Toronto's Power Plant. (In 2001, the same gallery hosted a solo show of her work.) Hlady's practice developed in scope and ambition through the 2000s; 2008's Playing Piano was a player piano from the 1920s intricately modified with contemporary machinery. In 2012, Hlady did a number of site-specific projects for her solo show at Hallwalls in Buffalo, New York, and for a residency in Norway. Hlady was nominated for the 2002 Sobey Art Award and her work is in the collections of the Art Gallery of Ontario and the National Gallery of Canada.
Eleanor King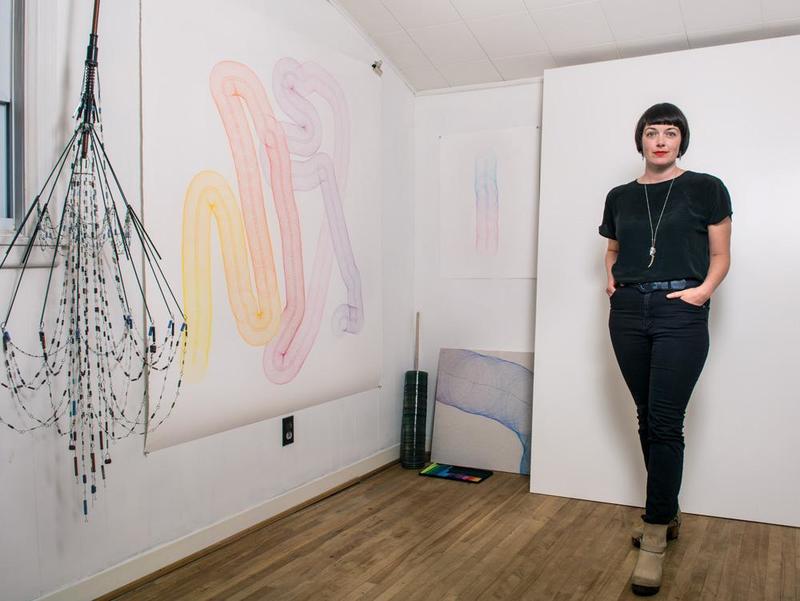 Eleanor King is currently based in New York where she is a MFA candidate and Fulbright fellow at Purchase College, State University of New York. King received a BFA from NSCAD in 2001, and participated in residencies at The MacDowell Colony, Yaddo, SOMA Mexico, and The Banff Centre among others. She has received creation grants from the Canada Council for the Arts and Arts Nova Scotia, and was short-listed for the 2012 Sobey Art Award. King has exhibited nationally and internationally, most notably at Museum of Contemporary Canadian Art, Southern Alberta Art Gallery, Nuit Blanche Toronto, and Galleri F15 in Norway. Her work is currently featured in a solo exhibition Dark Utopian at the Art Gallery of Nova Scotia until June 2015 and was highlighted in the feature-length cover article in the Fall 2014 Issue of Canadian Art magazine. Previously, King taught at NSCAD University and was Director at Anna Leonowens Gallery in Halifax, Nova Scotia. She is represented by Diaz Contemporary in Toronto.
Alvin Lucier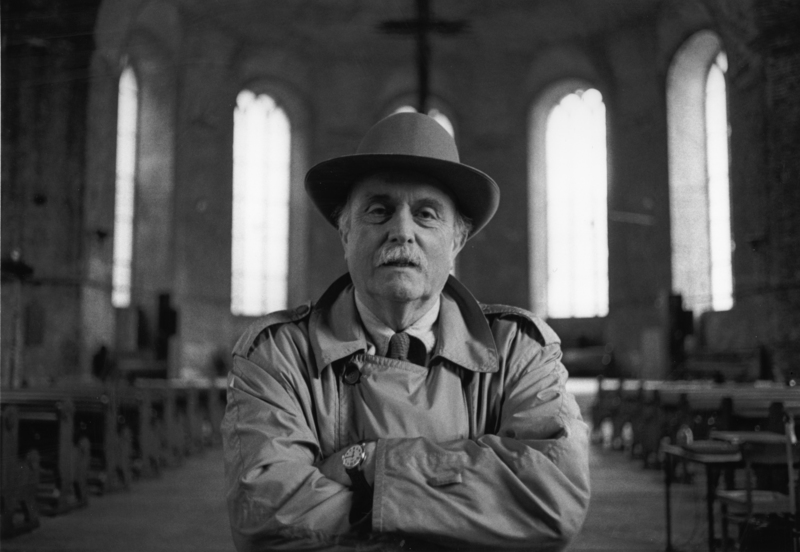 Composer Alvin Lucier was born in 1931 in Nashua, New Hampshire. He was educated in Nashua parochial and public schools, The Portsmouth Abbey School, Yale and Brandeis, and spent two years in Rome on a Fulbright Scholarship. From 1962 to 1969 he taught at Brandeis where he conducted the Brandeis University Chamber Chorus, which devoted much of its time to the performance of new music. In 1966 he founded the Sonic Arts Union alongside Robert Ashley, Gordon Mumma and David Behrman. From 1970 to 2011 he taught at Wesleyan University where he was John Spencer Camp Professor of Music.
Alvin Lucier has pioneered in many areas of music composition and performance, including the notation of performers' physical gestures, the use of brain waves in live performance, the generation of visual imagery by sound in vibrating media, and the evocation of room acoustics for musical purposes. His recent works include a series of sound installations and works for solo instruments, chamber ensembles, and orchestra in which, by means of close tunings with pure tones, sound waves are caused to spin through space.
Lucier performs, lectures and exhibits his sound installations extensively in the United States, Europe and Asia. He has visited Japan twice. He was awarded the Lifetime Achievement Award by the Society for Electro-Acoustic Music in the United States and received an Honorary Doctorate of Arts from the University of Plymouth, England. In recent years his work has been celebrated as the focus of festivals in the USA, Scotland & Iceland and this autumn in Switzerland to mark his 85th year.
Sylvia Matas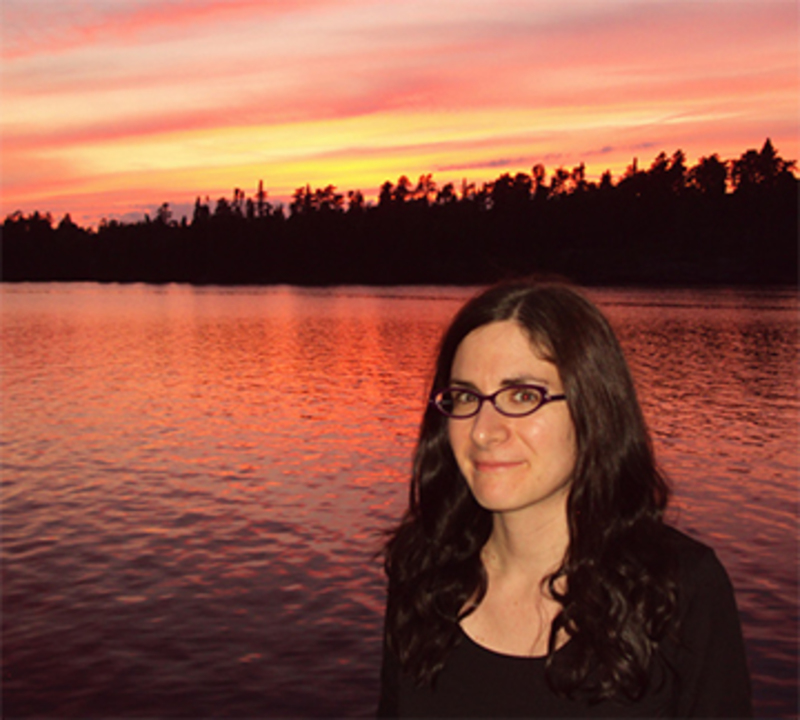 Sylvia Matas is an interdisciplinary artist from Winnipeg, Canada whose drawings, texts and videos explore psychological landscapes, natural phenomena, and individual experience. She received an MFA from the Chelsea College in London, England (2008). Her work has been exhibited nationally and internationally, most recently at The Winnipeg Art Gallery, Plug In ICA, Lisa Kehler Art + Projects (Winnipeg), Truck Contemporary Art (Calgary), Útúrdúr (Reykjavik), MKG127 and Justina M. Barnicke (Toronto). She is represented by Lisa Kehler Art + Projects in Winnipeg.
MURAL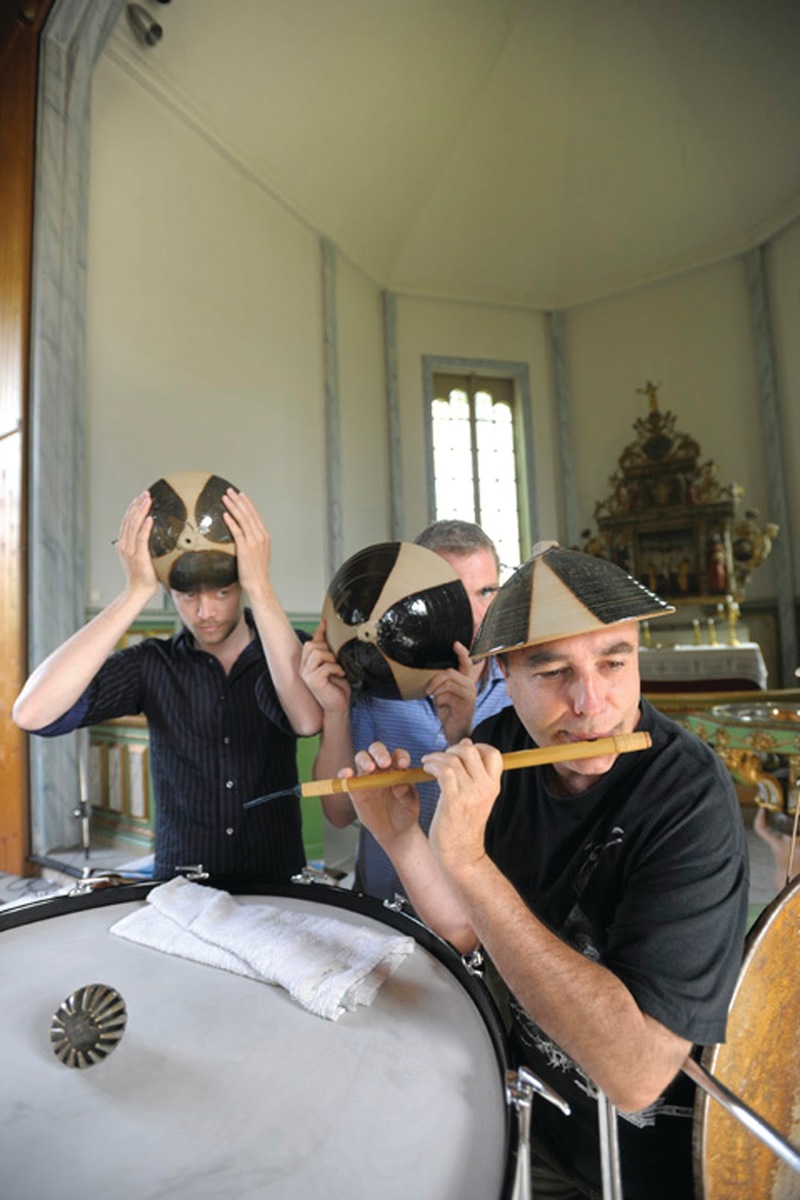 MURAL consists of Australian wind-player Jim Denley, with Norwegian's Kim Myhr (guitar) and Ingar Zach (percussion). Their first performance was in Madrid in 2007 and they have performed around the world since.
Jim Denley is Australia's foremost improviser with a career spanning over three decades. An emphasis on spontaneity, site-specific work and collaboration has been central to his work. He sees no clear distinctions between his roles as instrumentalist, improviser and composer. He was recently awarded a Fellowship by the Australia Council for 2006 + 07 and is currently working towards a paradigm shift in the notion and perception of the saxophone; to establish it's relevance to ancient and current traditions in Australian music, and to extend it's range with the addition of innovative electronics and miking.
Kim Myhr (born 1981) is a prominent voice on the experimental music scene in Norway, both as a composer and as a guitarist. He has performed throughout Europe, Australia, Asia, North and South-America. Myhr's last solo record «All your limbs singing» recieved wide critical acclaim. His solo music explores the acoustic possibilities of the 12-string guitar, and can remind the listener of early music of Ligeti and of Morton Feldman, but it also contains an energy and simplicity similar to american folk music. As a composer, Myhr wrote «Stems and cages" for the Trondheim Jazz Orchestra in 2009, a large ensemble including Sidsel Endresen, Christian Wallumrød, Jim Denley among others. Kim wrote another piece for the orchestra for the 2012 Ultima Festival called "In the end his voice will be the sound of paper", this time featuring the voice of Jenny Hval, released in 2016. Myhr works frequently with dance, notably writing music for productions by Italian choreographer Francesco Scavetta, and French/Norwegian stage artist Orfee Schuijt.
Ingar Zach is one of the leading percussionists/improvisers from Norway. He is known for the wide range of sounds in his drum kit and he uses his percussion in a very dynamic but still energetic way. Now living in Madrid, he concentrates on his solo work and his regular ensembles. He has been dedicated to experimental music and folk music for the last five years and he is now touring and recording with his regular ensembles but in Europe, Canada, USA, South America and Asia. He founded the Norwegian label for improvised music, SOFA, together with guitar player, Ivar Grydeland in May 2000 and the SILLÓN label in 2005.
Jen Reimer & Max Stein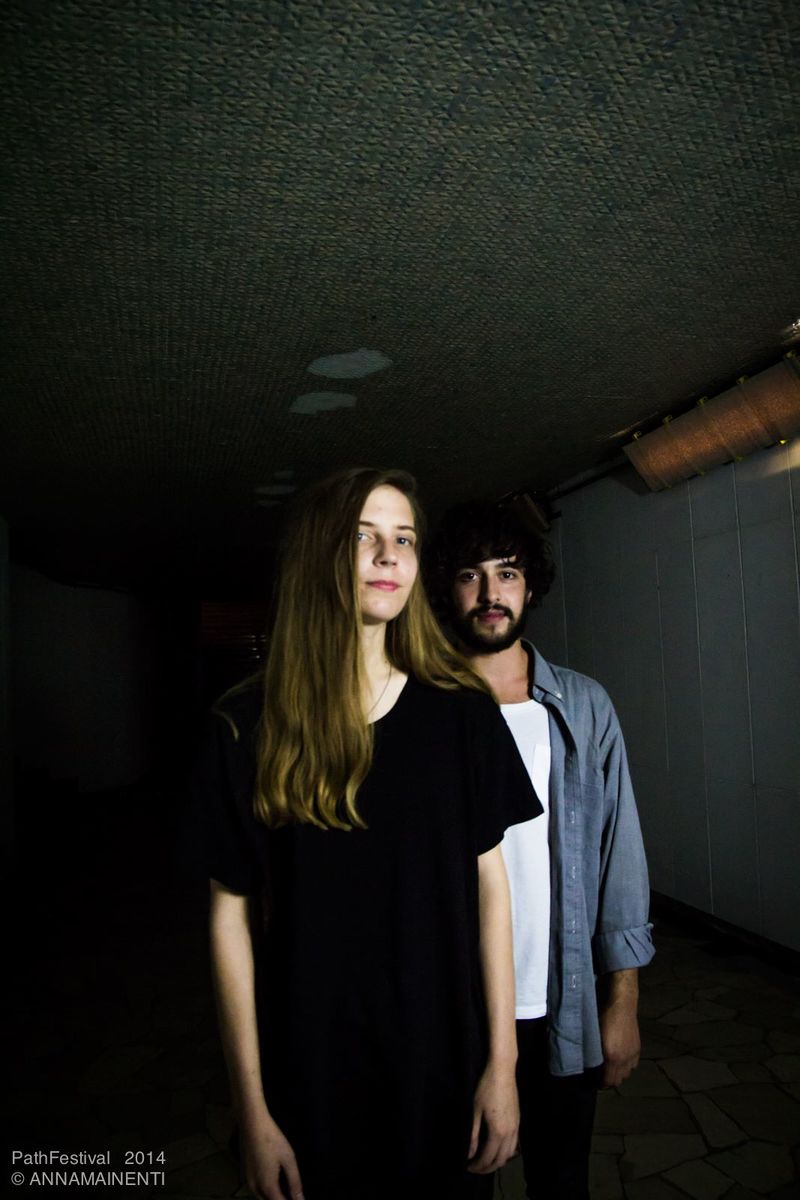 Jen Reimer (CAN) & Max Stein (USA) are sound artists based in Montréal. Their work explores the resonances and serendipities of urban and rural sonic environments through in-situ performances, installations and spatial recordings.
Since 2008 they have created a series of immersive performances in abandoned and public spaces in Montréal and abroad including Wellington Tunnel, St Urbain Underpass, Bain St-Michel (Montréal),  Mãe D' Água (Lisboa, PT), Tunnel Bénedit-Jobin (Marseille, FR), Rotonda Besana (Milan IT), Vapaan Taiteen Tila (Helsinki, FI) and Sottopassaggio di Porta Vescovo (Verona, IT). These performances combined french horn, field recordings with the inherent sonic environment.
They have collaborated with various festivals and organizations including Suoni per Il Popolo, Inaudibles, Montréal Highlights Festival/Nuit Blanche, HTMlles, matralab, Pop Montréal (Montréal, QC), Audioparc & Galerie Verticale (Laval, QC), Nes Artist Residency (Skagaströnd, IS), Summer We Go Public (Skagaströnd, IS), Eastern Bloc (Montréal, QC), Sound Development City (Lisbon, PT & Marseille, FR), Äänen Lumo (Helsinki, FI), Videosoundart Festival (Milan, IT), Art in Odd Places (New York, NY), Live Arts Cultures (Venice, IT), P A T H Festival (Verona, IT), MADAM (Milan, IT) and Les Digitales (Lausanne, CH).
Cam Scott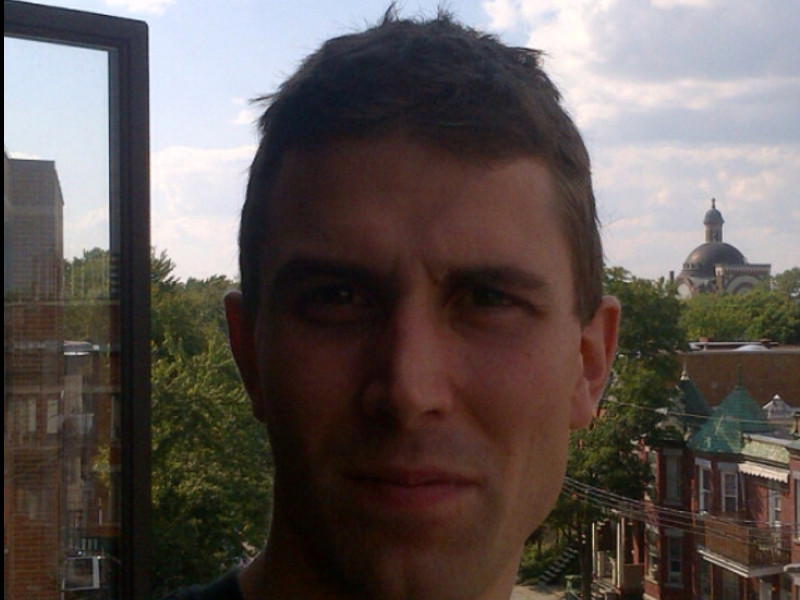 Cam Scott is a poet, essayist and practicing non-musician from Winnipeg, Canada, Treaty One territory. He performs under the name Cold-catcher and as an itinerant member of Existers, Swolowes, and numerous other groups. A multimedia ebook, The Unsummoned, is forthcoming in fall 2016.
Tony Conrad: Completely in the Present (special preview)
Directed by Tyler Hubby
2016, USA, 102 min
Tony Conrad: Completely in the Present is a feature documentary about the pioneering life and works of artist, musician, and educator, Tony Conrad who has remained an enigmatic figure for fifty years.  The film traces Tony's incredible history in the now legendary downtown New York underground scene of the 1960s through to the present as he is finally being recognised for his decades-sweeping art and film projects.
The film cross cuts between Tony's historic challenges to the very foundations of film, music and 500 years of Western thought, with deeply personal current moments and rumination and interviews of well-known contemporary artists and musicians who contextualise the influence Tony has had on their work and the greater art/music movements at large.  The combined effect reveals not only a playful approach to life and art making but one that is motivated by a deep sense of justice that infuses flickering light, single note music and our education systems with powerful political radicalism.